I've collected together a few photos of persistent spreading contrails from the past from 1991 back to 1940, just to show that this is nothing new, and that skies exactly like those shown on the "chemtrails" conspiracy web sites have been happening for the past 60 years. Mostly these are just photos I found on the internet, but several, like the first four, are scanned from books, so can be physically verified.
1991, From the book Peterson First guide to Clouds and Weather
Here are four photos of contrails, scanned from the book. You can see these photos on the Amazon page linked above. Click on the photos for larger versions. I suspect the actual date of these photos is pre-1991, but that's certainly the latest possible date.
1984, Rustler Peak, Oregon
Old and new spreading contrails. Then, as now, Oregon has a lot of North/South flyover traffic going between California and Portland/Seattle/Vancouver.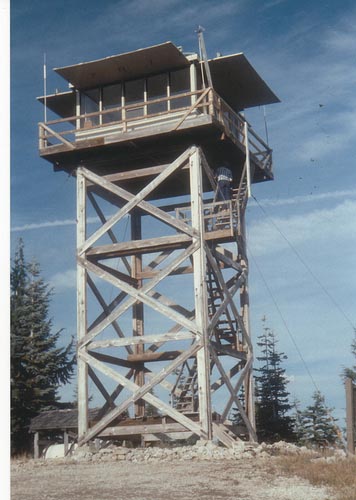 The above photo is from a collection of photos of forest lookouts in Oregon. Most of which were taken in the last few years, but a few like the above, back to 1984. It's interesting to see just how few of them contain contrails, and just how many contain clear blue skies, regardless of which year they were taken in.
Here's some from 1990, taken by a tourist in Washington DC: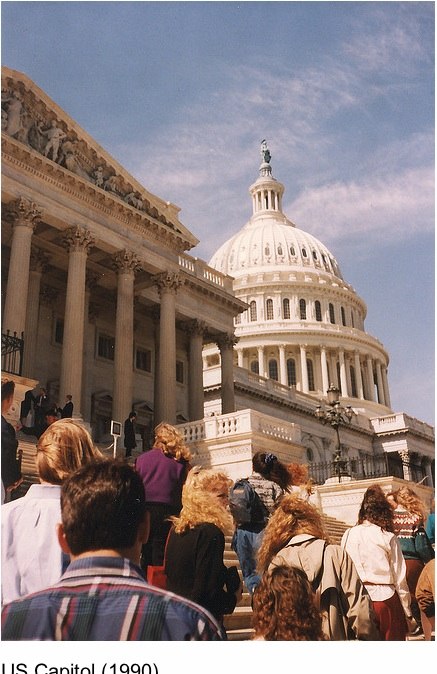 New York, 1994,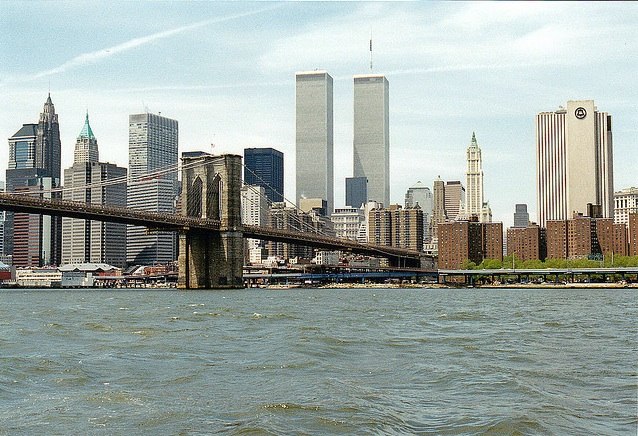 New York, July 1, 1992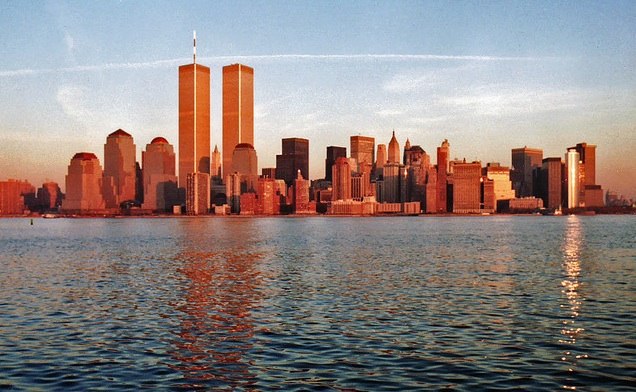 Persisting and Spreading Contrail. Mt Hood, Oregon, October 1964, Ed's JG Photos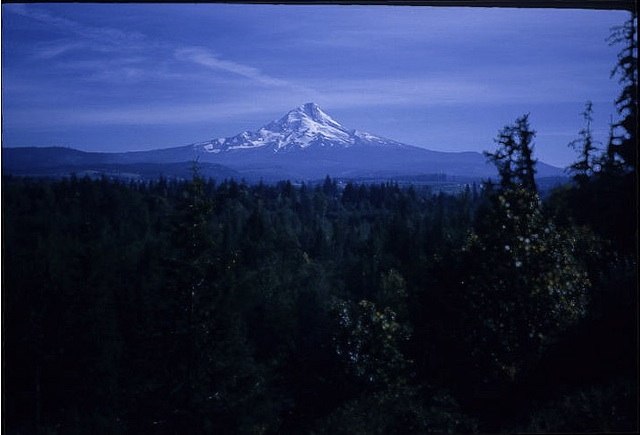 Mt Hood, July 15th, 1985, Rob DeGraff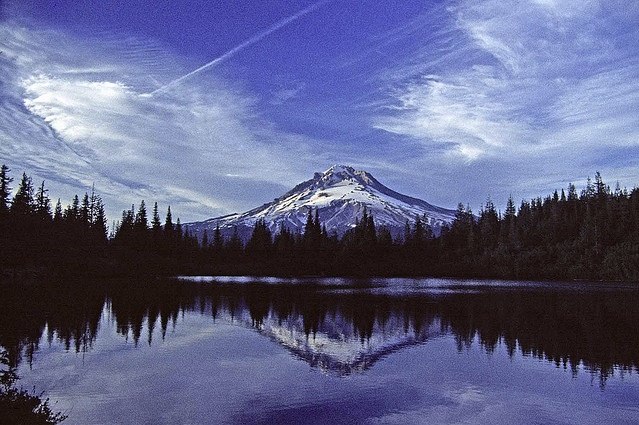 Mt Shasta, 1989, Taylor Sherman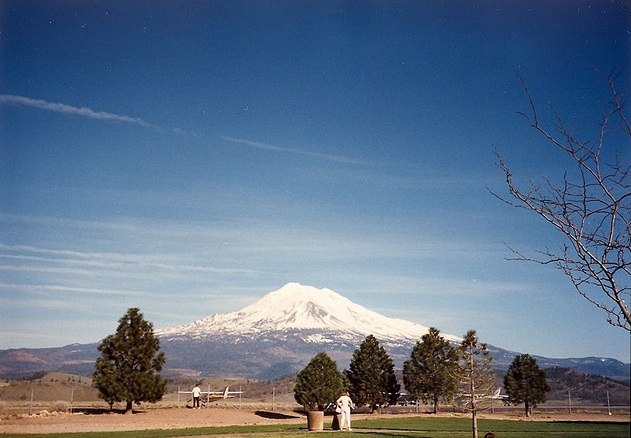 1995, Mirror Lake, Oregon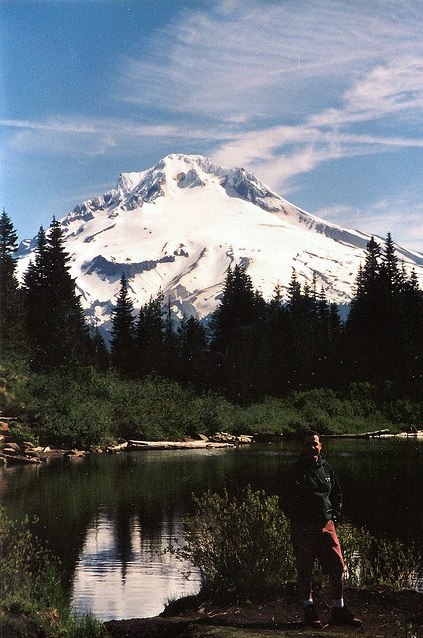 1991, Oregon, Coos Bay, Jonathan Harel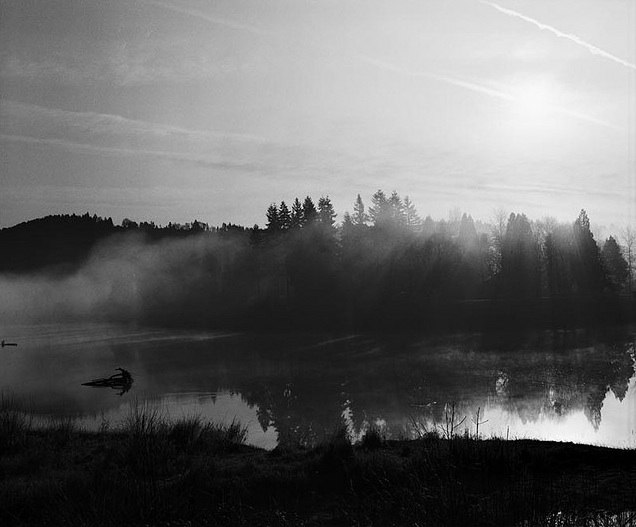 1985. Tahoe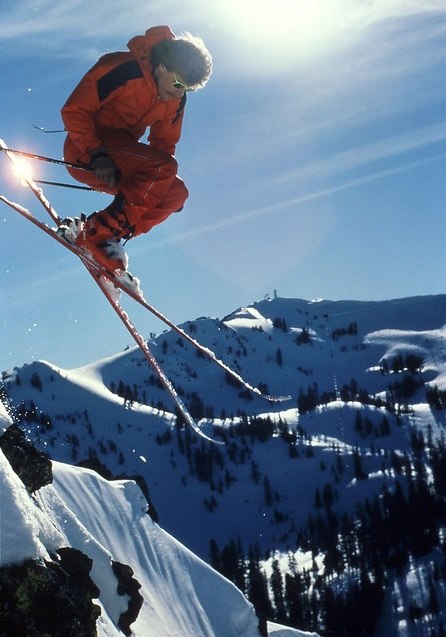 1986. Mt Whitney, California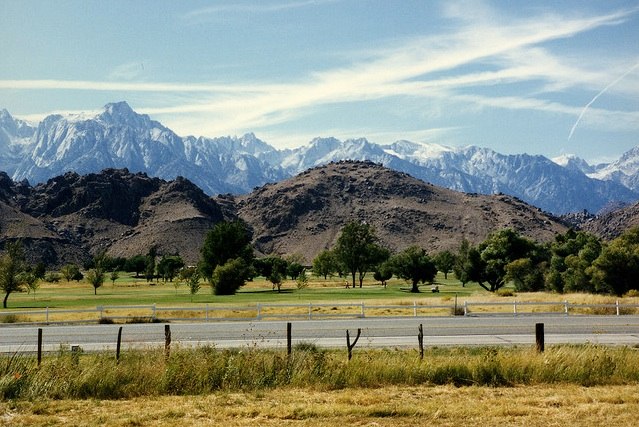 Arizona, September 1988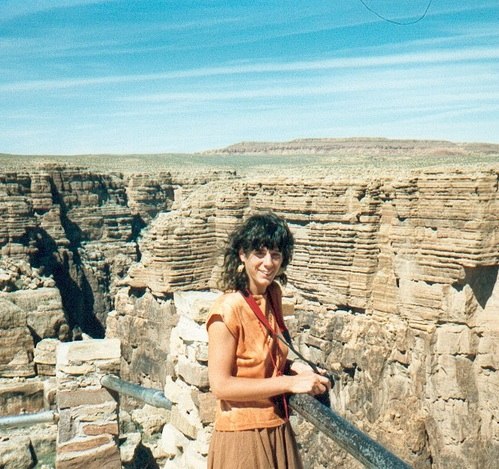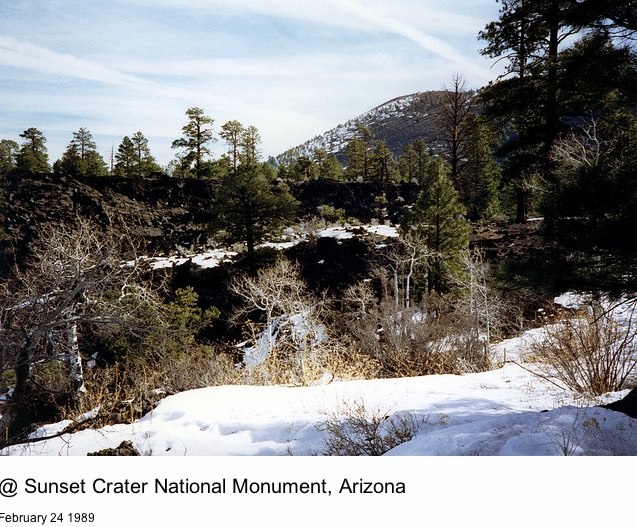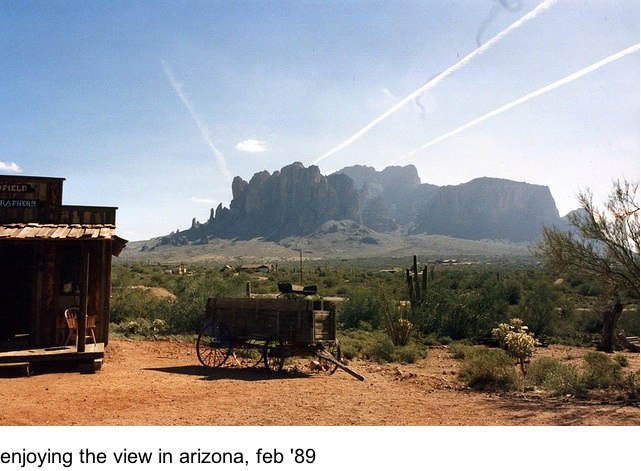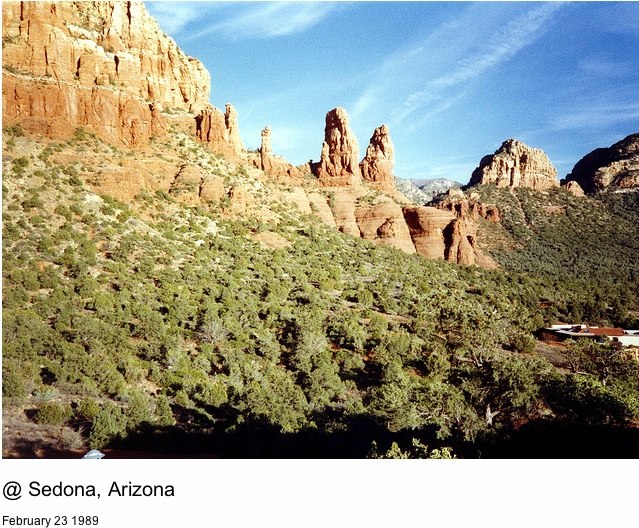 Mount Adams, September 1987.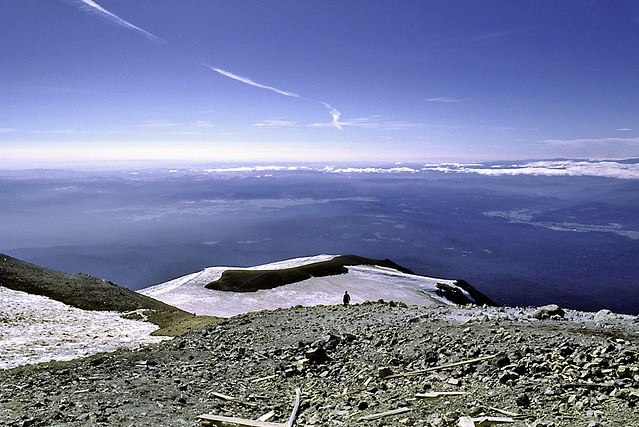 North Vancouver, 1989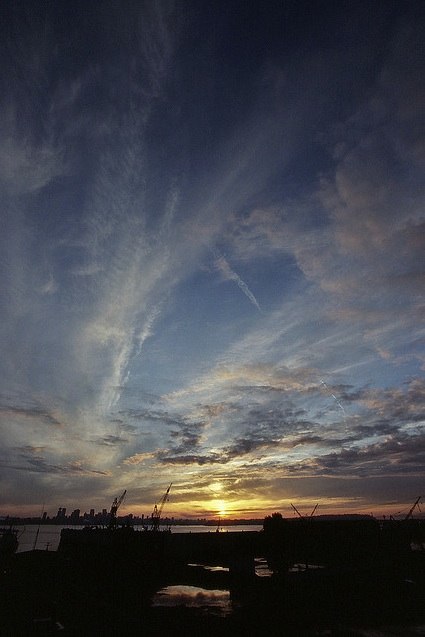 Paris, March 31, 1983, OliBac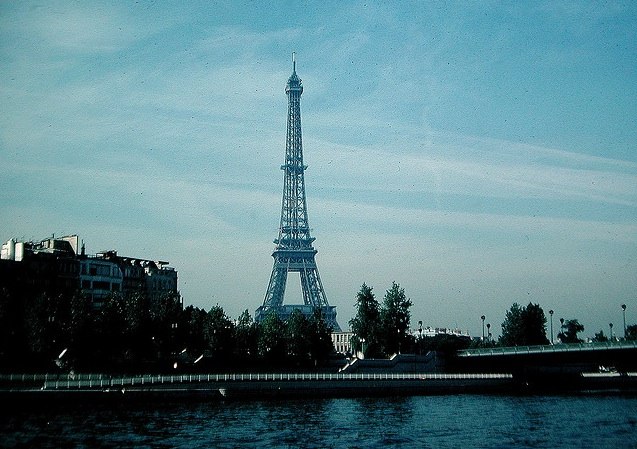 Oregon, 1990, mdintenfass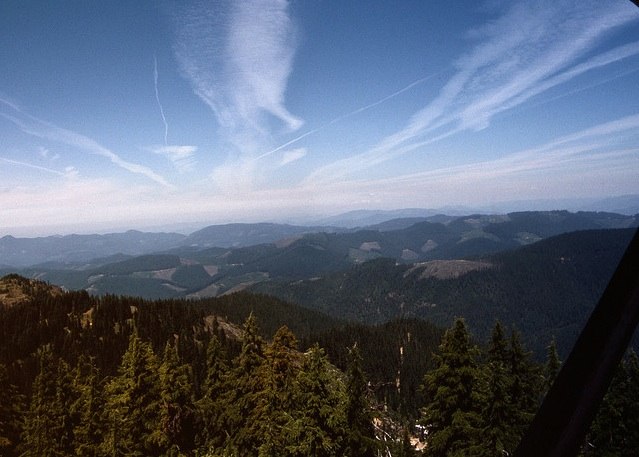 1986, March 8. London, England.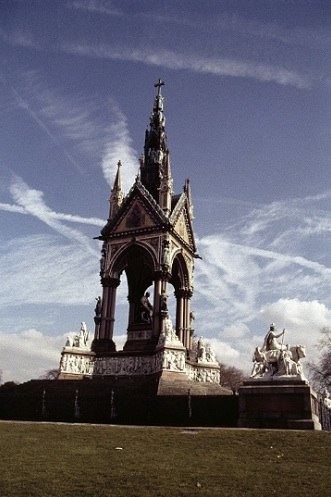 1989, May. Echo_29, Nigh time contrails cas shadows on the clouds.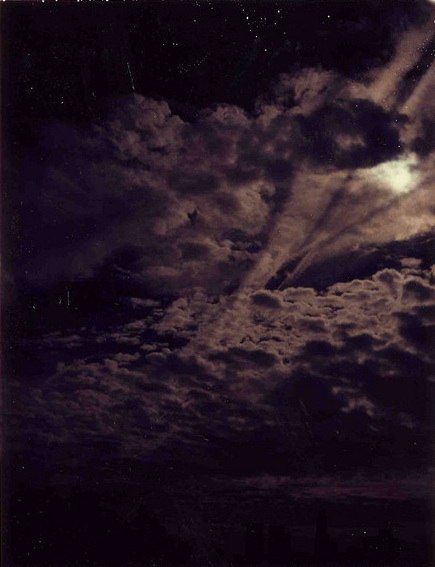 1988, Prague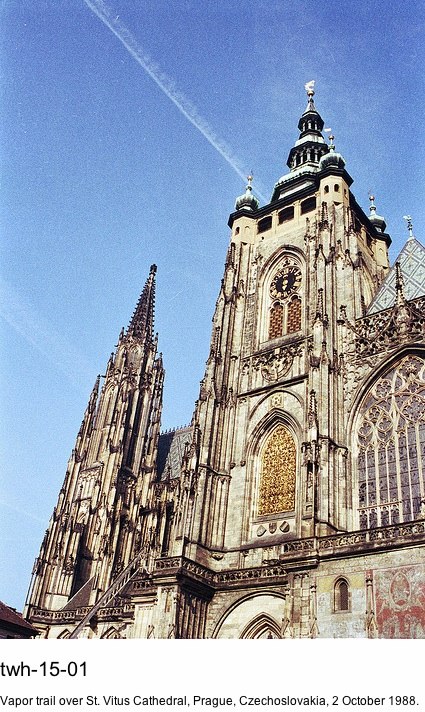 pre-1981 – Plates 173 and 174 from "A Field guide to the Atmosphere", by Schaefer and Day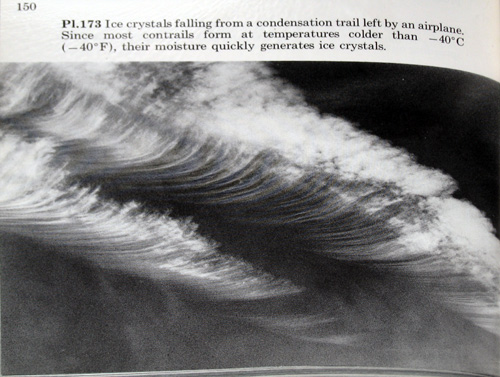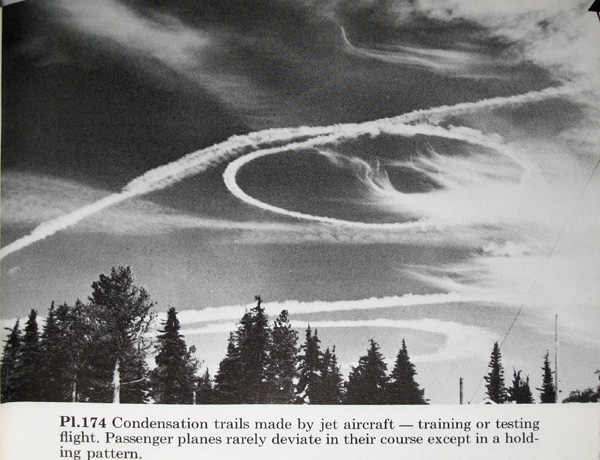 1977 Michigan – a single persistent contrail cuts the sky, through some rippled clouds. Found on a chemtrail forum.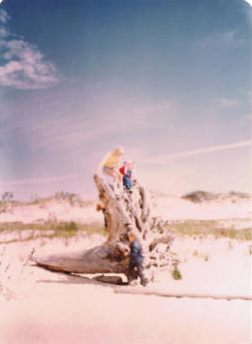 1972, From the book Clouds of the World, by Richard Scorer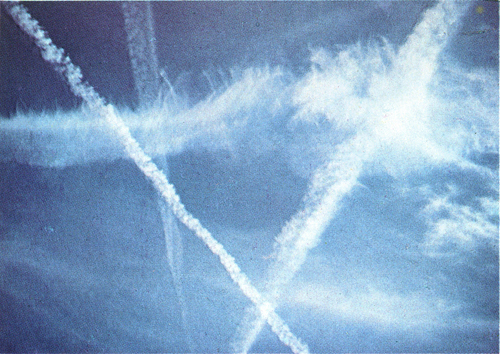 1970 – Photo of a stop sign with a persistent and spreading contrail. I found this photo on a forum somewhere. I'm not sure of the source or accuracy of the date.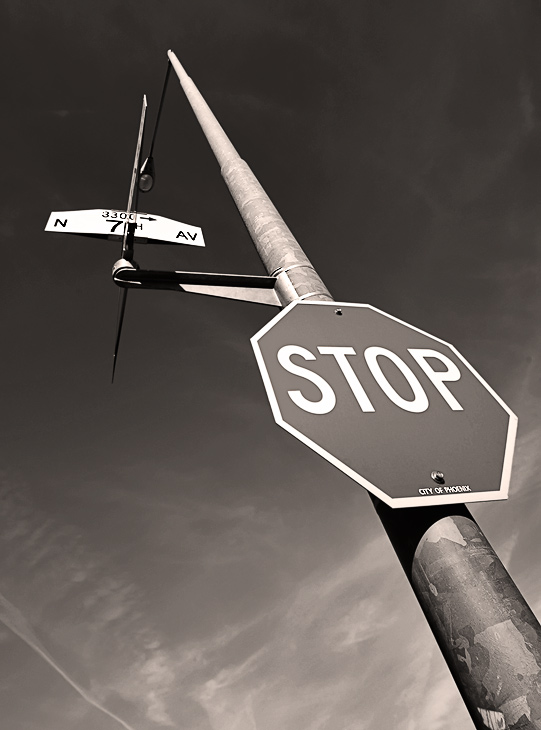 1967 – Plate 113 from Cloud Studies in Colour, Richard Scorer and Harry Wexler.  Shows over 30 contrails, some criss-crossing: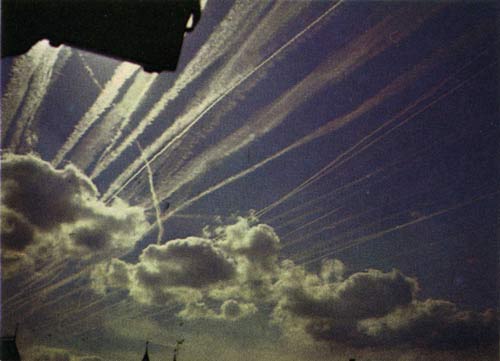 1963 – Photo by Bob Shomler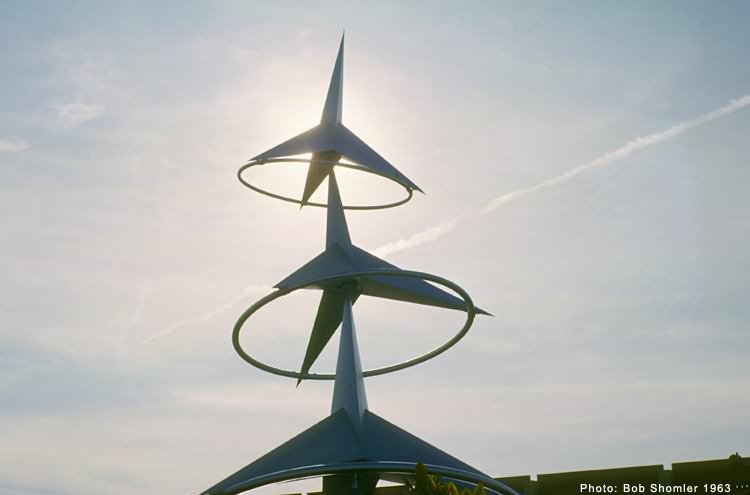 1958, San Francisco airport: Two persistent contrails cross in the sky.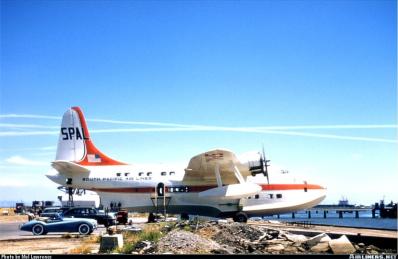 1954, A photo by Ansel Adams entitled "Rails and Jet Trails"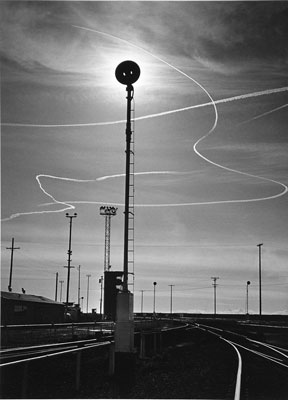 1945, Europe: Contrails from fighter escorts (P-51s). Both old and new. You see lots of these types of photos when people try to debunk chemtrails, the believers say that engines back then were less efficient, so produced more trails. Ironically, the more efficient an engine is, the more of the fuel is combusted, so more water is produced. So the more modern an engine is, the more likely it is to produce a persistent contrail.
1944, Contrails formed over Germany by the 91st Bomb Group on a mission to Zeitz, Germany on 30 November 1944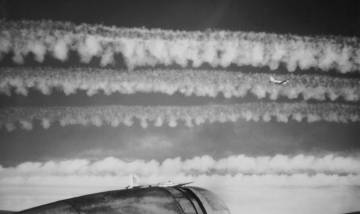 1940, Europe, Bomber with fighter escorts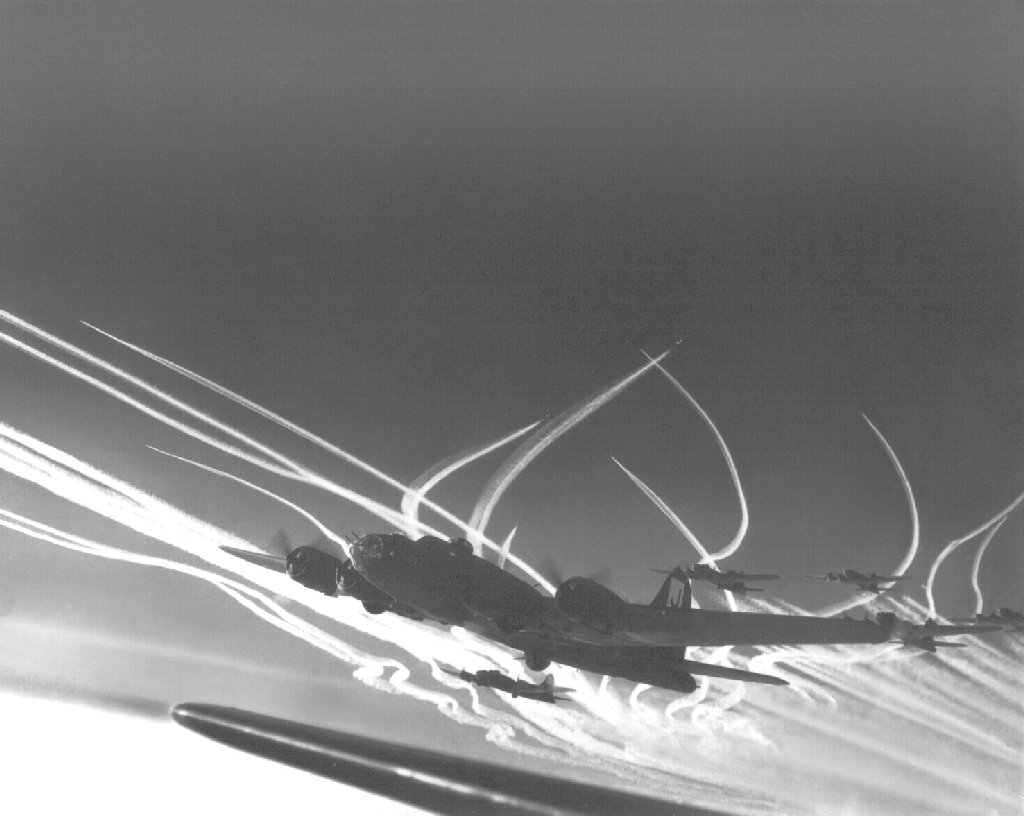 The 1940s, From the 1950 book Air Force: A Pictorial History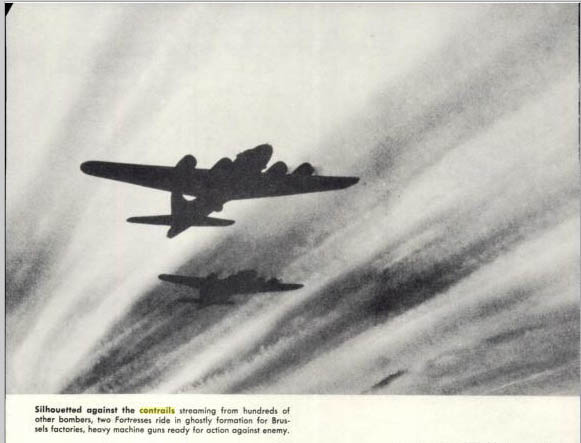 For more WWII contrails, see here: