Not a contrail, but a nice image: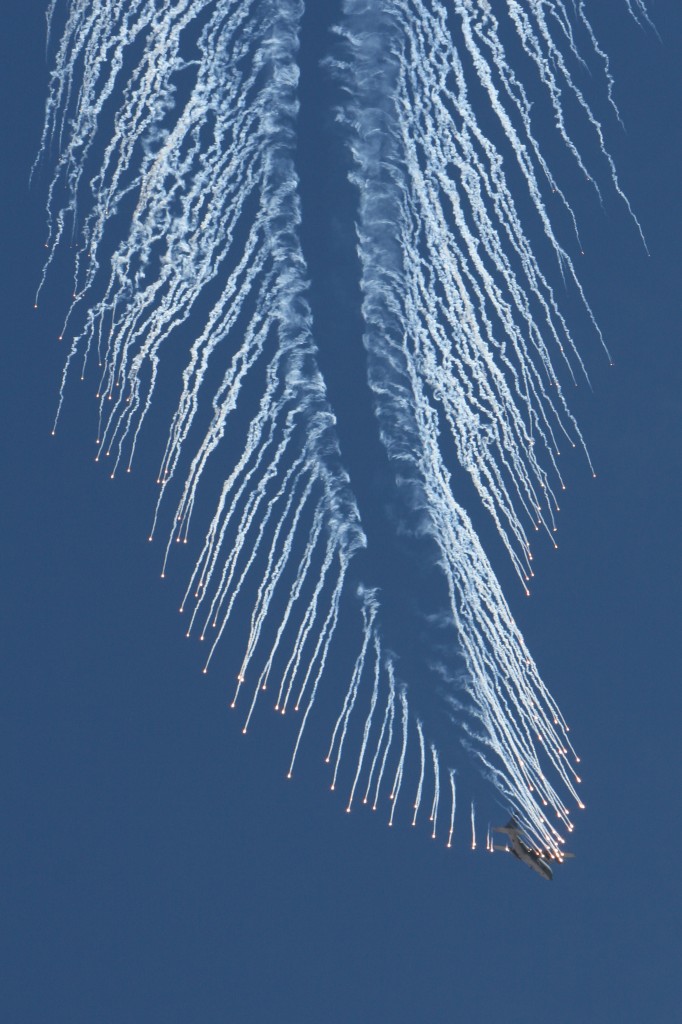 A U.S. Air Force AC-130 Gunship aircraft executes an evasive maneuver and drops chaff and flares during a firepower demonstration at the Nevada Test and Training Range in Nevada on Sept. 14, 2007.
http://www.defenselink.mil/photos/newsphoto.aspx?newsphotoid=9540
I don't know if you can actually see the chaff. I suspect that's all just smoke from the flares. I suspect that when they are released simultaneously then it's as a countermeasure for incoming missiles, and so will be very short-lived, a few seconds at most.
I've never actually seen a photo of modern chaff being dispensed. Is such a thing even possible to photograph? I'd be grateful if someone could point me at a photo of chaff.