This must be the least missile-like mystery-missile ever. Taken Sunday, Jan 2nd, 2011, at "about three in the afternoon. The video shows a jet contrail – barely moving relative to the clouds. It's just a jet that happened to fly directly overhead, so the approaching contrail looks vertical.
http://www.kiiitv.com/global/category.asp?c=194871&clipId=5436881&autostart=true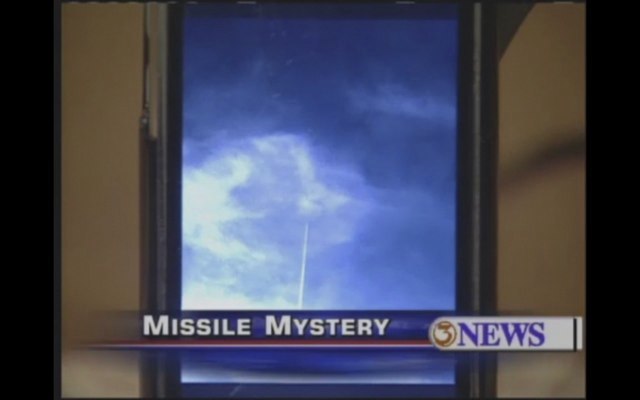 After showing the video, they go on to show some actual missiles, which look nothing like this as they zip into the sky at several thousand miles an hour.
It's an optical illusion, see:
https://contrailscience.com/contrails-are-usually-horizontal/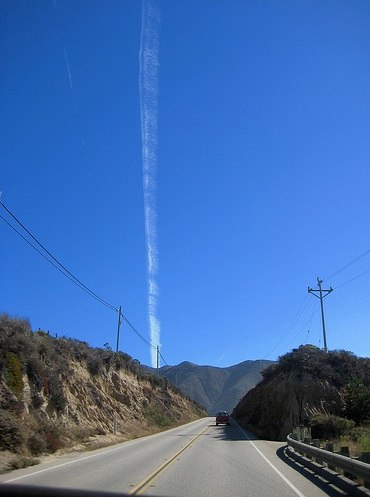 It's not vertical any more that those power lines are at 45 degrees. It's just flying overhead.
And if you think it's a missile, then first you need to explain what a jet leaving a contrail and flying straight towards you and directly over you would look like. It would look exactly like this.
In addition, if it was a missile, the trail would go all the way down to the sea. It does not: