This link here will take you to the interactive map, but I suggest you first watch the video below which explains how it works (but watch it full screen, in HD), or look at some rather nice visualizations here. And to the point, here's the worldwide distribution of air traffic. It's mostly over Europe and the US, but is still worldwide, and a goodly proportion of the oceans, especially in the north.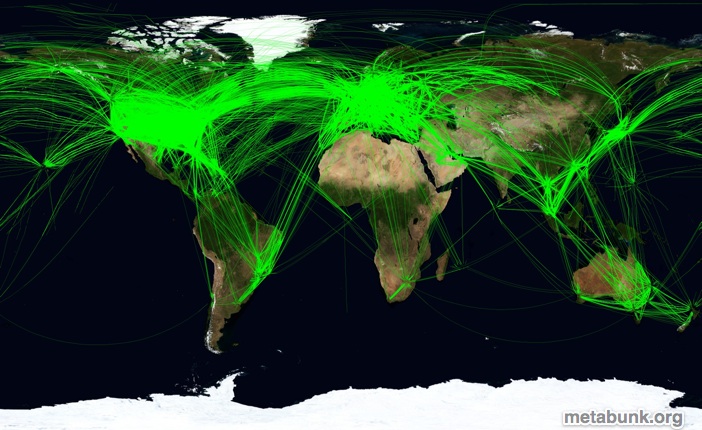 I've programmed a visualization of air traffic that you can interact with in a web browser
Here's a quick video explaining how to use it:
You can use it to see how many potential contrails you will get over any particular area by filtering out all traffic below 30,000 feet.
Works best in the latest versions of Chrome or Firefox, or in Internet Explorer with Google's Chrome Frame plugin. Will not work currently on Opera or iOS. If you have to use Safari, then you need to enable WebGL (Preferences/Advanced -> Show Develop menu, then from the Develop menu "Enable WebGL").
Feedback, bugs, etc appreciated!