No. In all likelihood, the birds' death had a quite normal explanation. The weather. See my full article here:
http://metabunk.org/content/134-Dead-Blackbirds-Fall-From-Sky-Prompting-Bunk
and another of the media coverage, with links to some more examples of mass bird deaths.
http://metabunk.org/content/137-Dead-Bird-Panic-How-Media-Focus-Distorts-a-Subject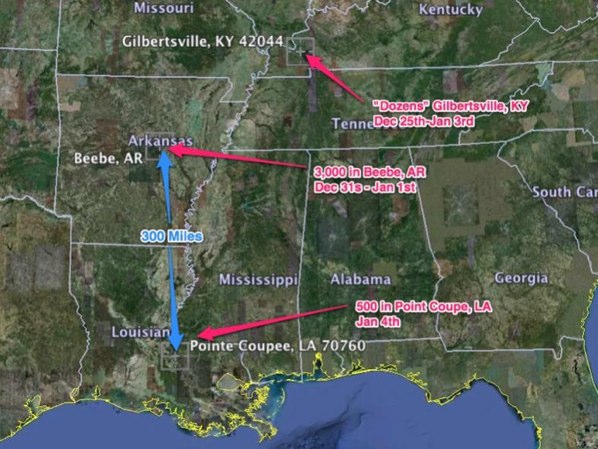 But if you really want to go down the "chemtrail" route. Obviously if something were the result of spraying trails that are tens of miles long, a mile wide, and five miles up in the air, then the result would not be localized to one flock of bird in half a square mile.