I was walking along this morning at around 10AM, when I noticed a huge semi circular contrail, somewhere to the south of LAX.  This is something I've never seen before.  The weather was very well suited for contrails, and there were quite a few criss-crossing the sky.
Then about half an hour later I saw another one.   Now it was really interesting.   I hurried home to get my camera, but by the time I was home things had blown east a bit, and I was not able to get a very good shot.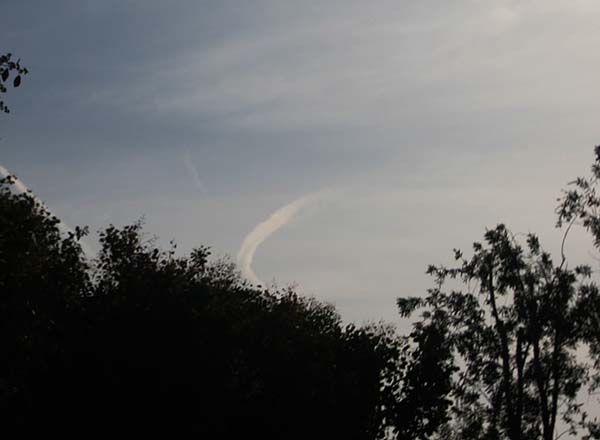 You'll have to take my word for it – it was very impressive.   I'm hoping that people in the "chemtrail" community will also have seen it and will post some better photos, and I can update this post.
[UPDATE 12/4/08] Here's one titled "A perfect circle": 11/20/08 – "A Perfect circle in the morning", taken by Bettina Gilois, Pacific Palisades, CA: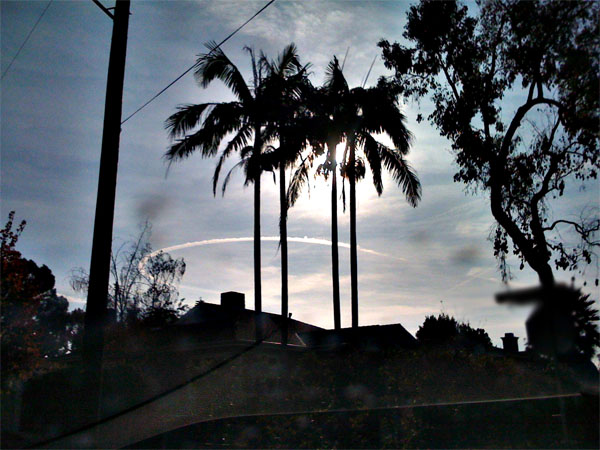 So what was it?   Well, I went to the FlightAware web site and looked for planes that looked suspicious.   I saw one flying over Catalina, with the call sign VooDoo1, so I looked at that, and bingo: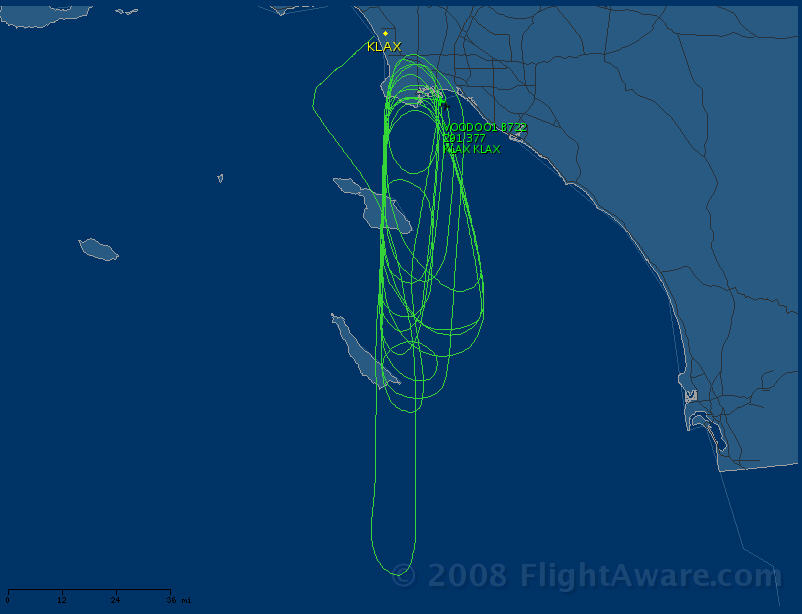 That's the guy.  The text next to the plane reads:
VOODOO1 B722
291 377
KLAX KLAX
Which means it's a B722, flying at 29,100 feet, speed 377 knots, and it took off from LAX and is going to land there.   It's still flying now, about three hours after I first saw it.
What is VOODOO1?  It's actually a plane owned by Raytheon, N289MT, a test plane that they use to test avionics equipment: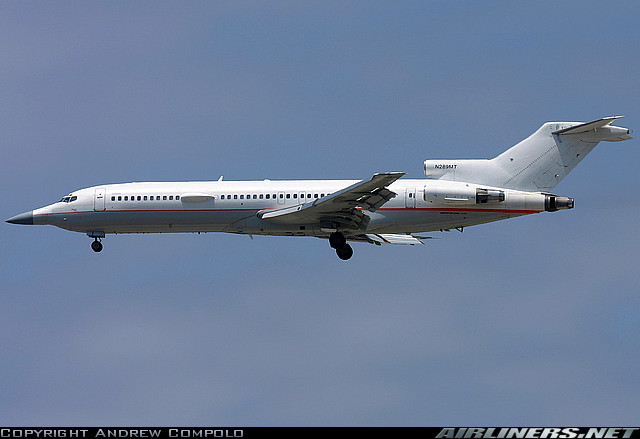 Here's the satellite photo for the region in the map, showing the high level wispy clouds, and some contrails.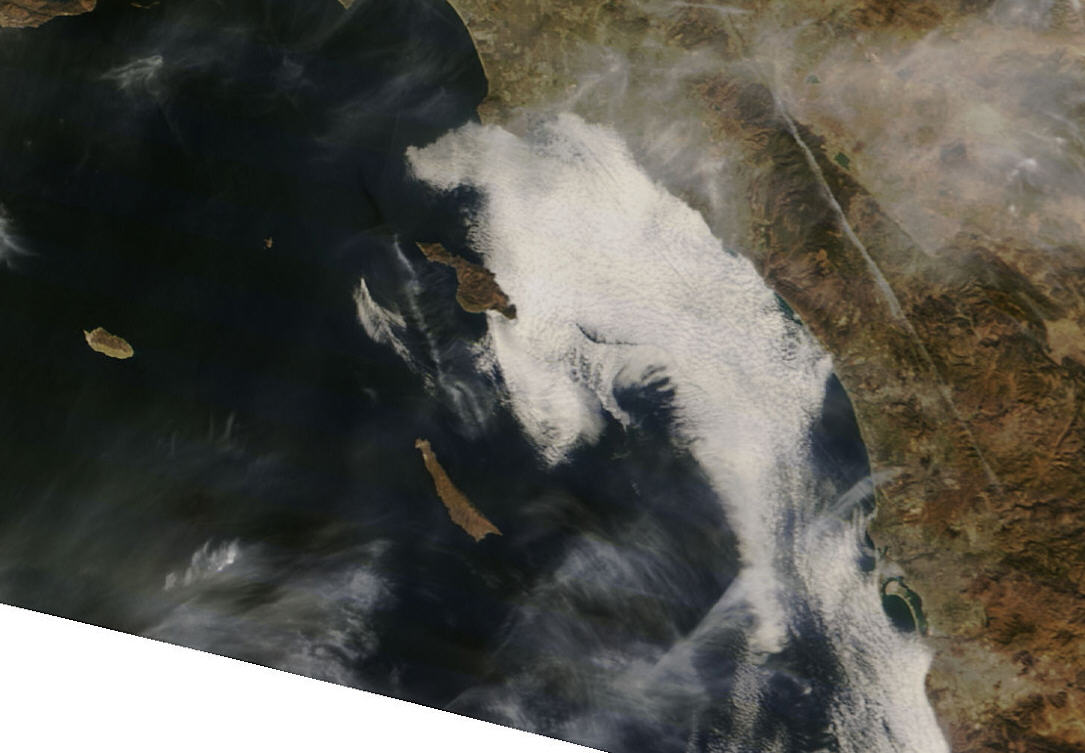 The photo was taken around noon, by which time the plane was no longer leaving trails.  It's quite possible it contributed to some of the haze over the the east.
UPDATE NOv 8th 2011 – It happened again.
This must be a somewhat regular occurrence. This time I was lucky enough to get a better shot, and to see the trails on the Aqua satellite image, which matches the first four circuits (one small in the south, and the others larger racetracks). The wind is obviously blowing from west to east.
http://flightaware.com/live/flight/VOODOO1/history/20111108/1900Z/KLAX/KLAX
http://lance-modis.eosdis.nasa.gov/imagery/subsets/?subset=AERONET_La_Jolla.2011312.aqua.1km