There are more contrails now than there were 20 or 30 years ago because there are a lot more flights now.
But it's not entirely that simple. As well as more frequent flights, there are more routes. Areas that almost never saw a contrail would suddenly start seeing them on a regular basis when a new route opened up between two cities. Say Denver, CO and Medford, OR. In 1990 there were no direct flights between Denver and Medford, so you'd have to fly from Denver to San Francisco, and then SF to Medford. Then an airline opens up a new route, and suddenly some towns on the line between Denver and Medford start seeing contrails.
This is well illustrated by these maps of air traffic created by French researchers: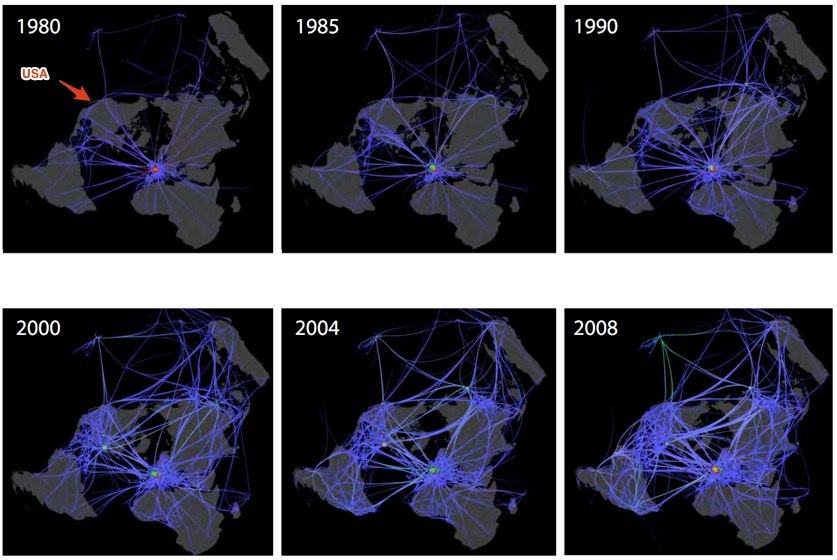 The map is from an unusual perspective, viewing the globe from overhead of Europe, so the US is above and to the left of the center. It does not show all the flights in the world, seeming to concentrate on those that connect in some way to Paris, but it does illustrate the huge increase in air routes that is reflected across all airlines. See how sparse the US is in 1980, and how crisscrossed it is in 2008.
Similarly, look at Pan Am's 1980 route map.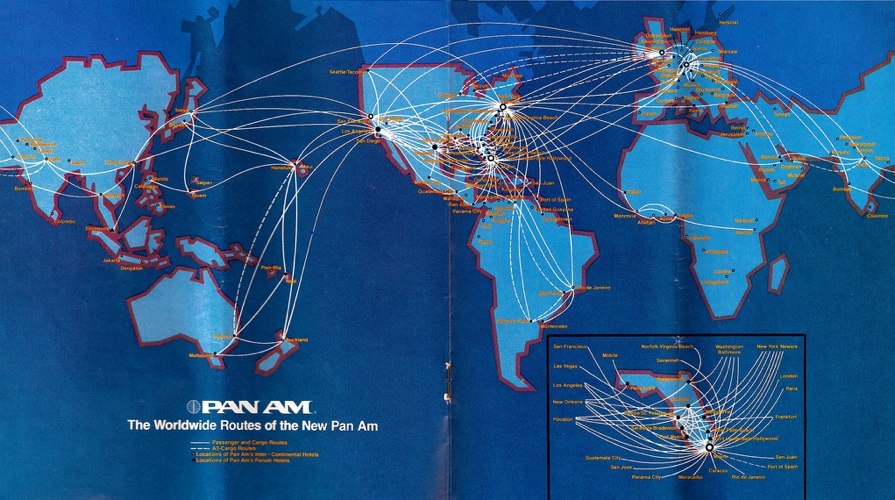 There are far fewer cities connected in the US then there are today. Compare the above with a current United Airline route map: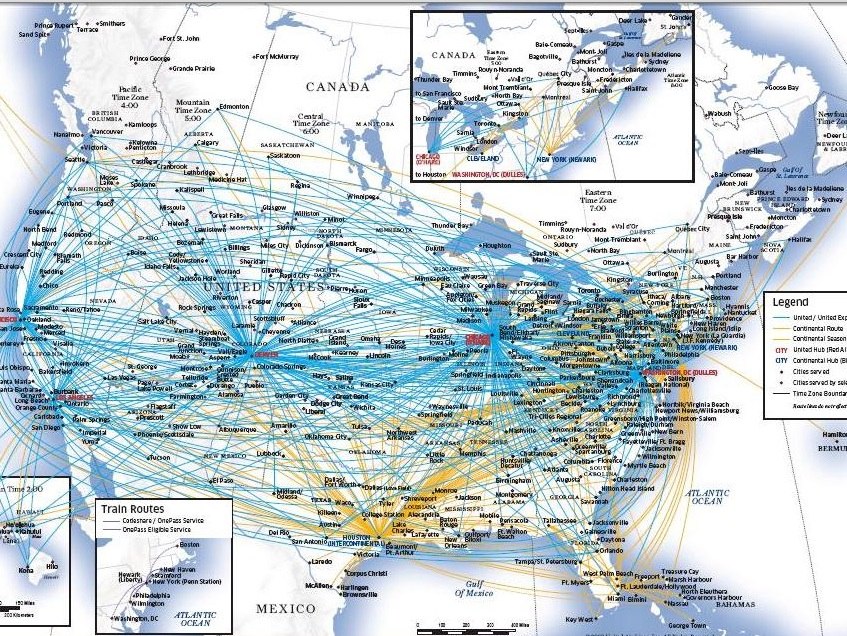 Or looking at an even shorter span of time, consider United in 1993 with United in 2004 (Via "air route maps" on Flickr.)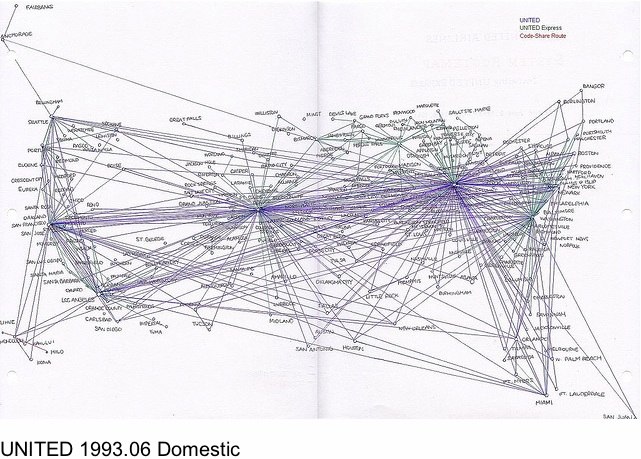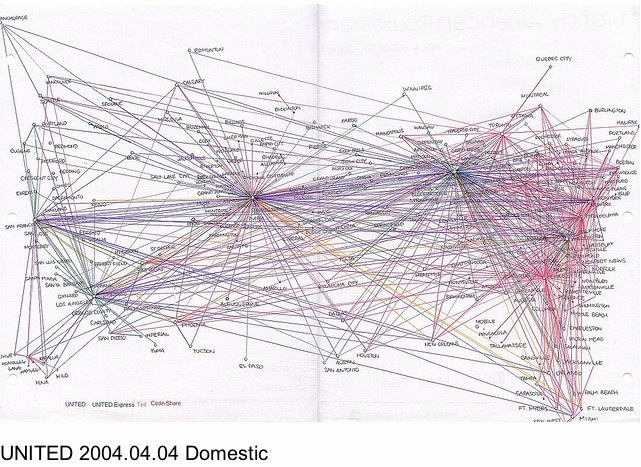 Even in just 11 years, several new routes have opened up, and more areas of the country are covered by those routes.
So you can see that the increase in the total amount of flights, and the increase in the number of passengers does not tell the whole story of home some people perceive the increase in contrails. People had to get between cities before. But now they can do it in a more direct manner, and while doing that they leave regular contrails over regions of the county that might not have seen many before. And over regions that previously had air traffic overhead in only one direction, perhaps the opening of a new route will lead to occasional contrail grids, that might be new to the observer.