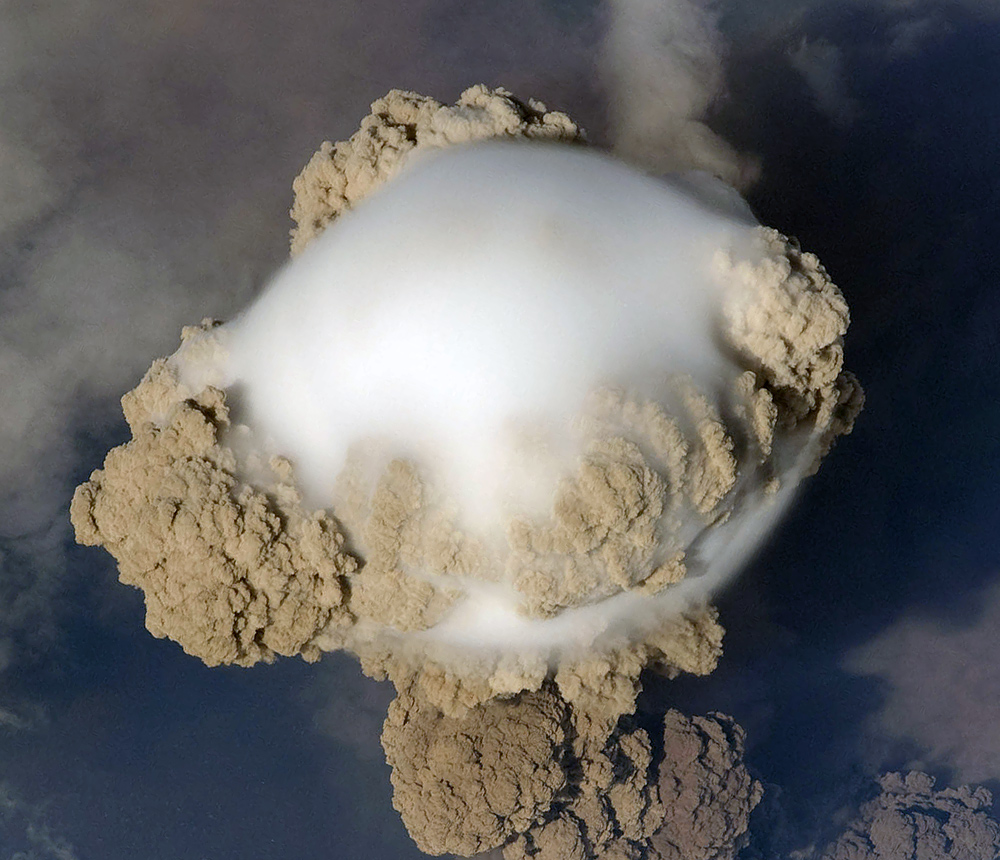 Okay, it's not actually a contrail.   But it's a related phenomenon – a plume of hot humid air is rising from a volcano, and where it hits the cold upper air, the water vapor it contains condenses out.  Possibly into ice, but it's hard to tell.
The brown clouds are volcanic ash.   The white round cloud is condensed water.
Here's a wider shot: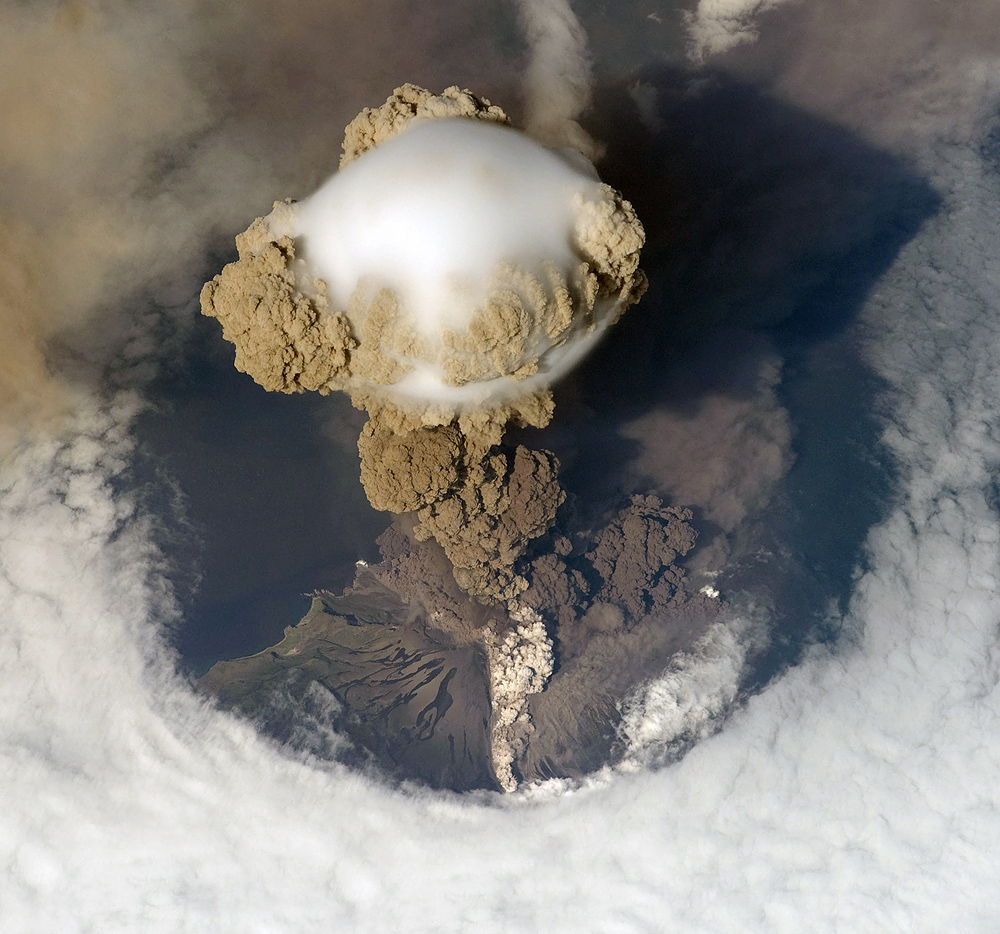 You can see the plume must be very high.  See it has cast a shadow on the cloud layer, which has been pushed away from the volcano by the rising air.
Here's the original image from NASA
http://eol.jsc.nasa.gov/scripts/sseop/photo.pl?mission=ISS020&roll=E&frame=9048
Here's another image from directly above.  Note this is from a sequence of 31 photos, numbered 9022 to 9052, which you can see by making the obvious changes to the URL above.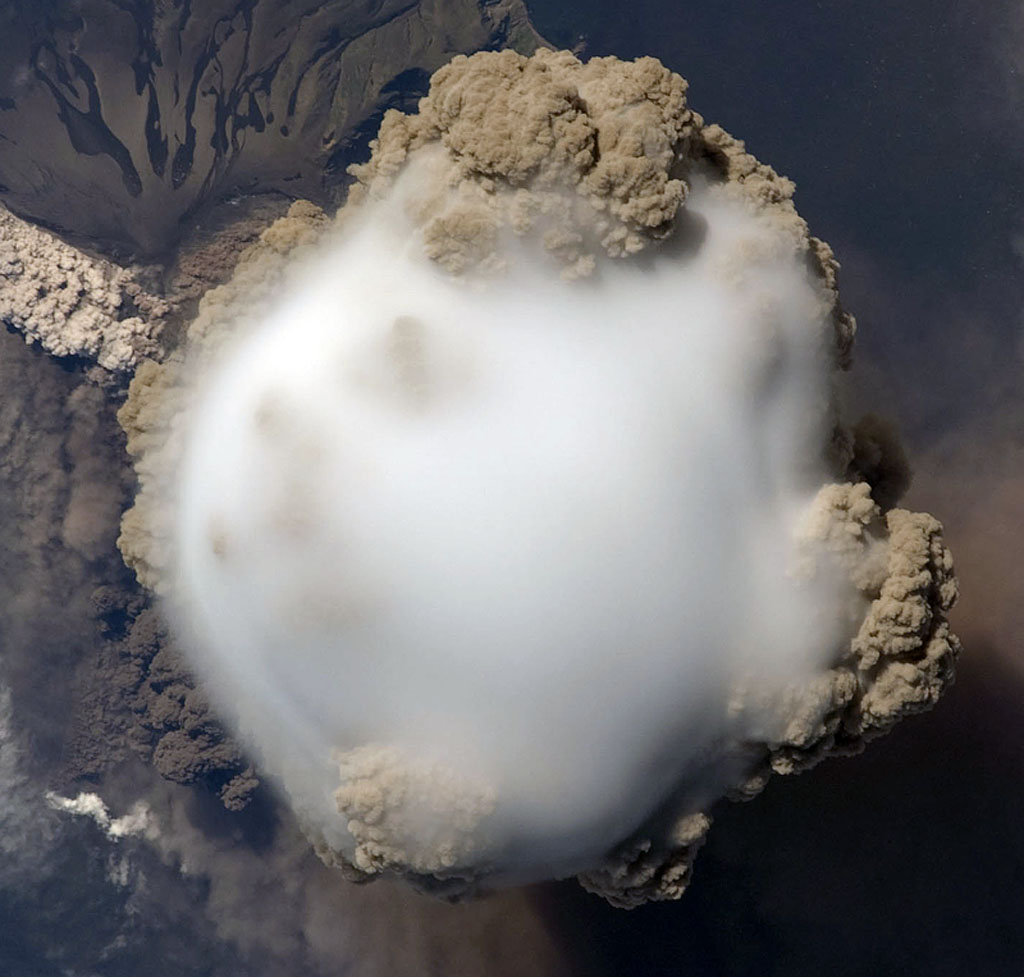 Here's a video of all the shots put together in a time-lapse video: