I was watching the first episode of The Twilight Zone, Where is Everybody, made in 1959, and I noticed that the movie poster had a nice depiction of some persistent contrails forming a grid: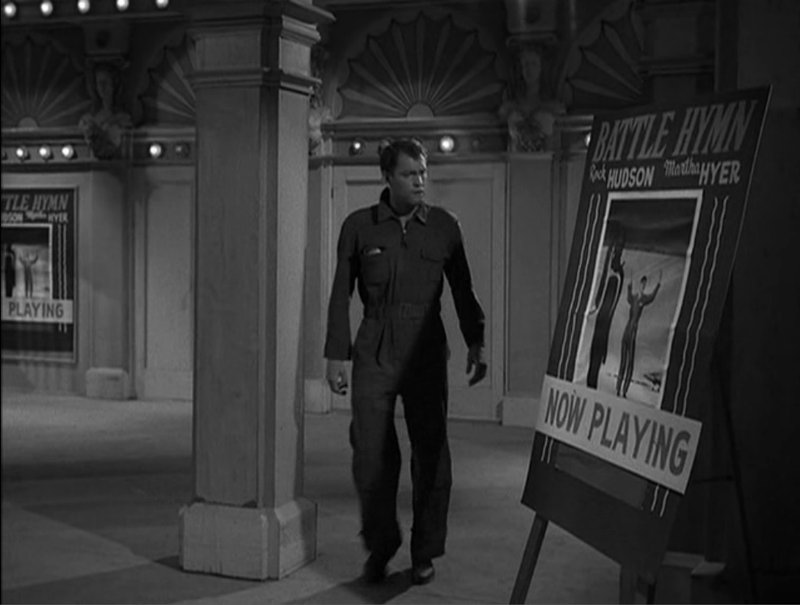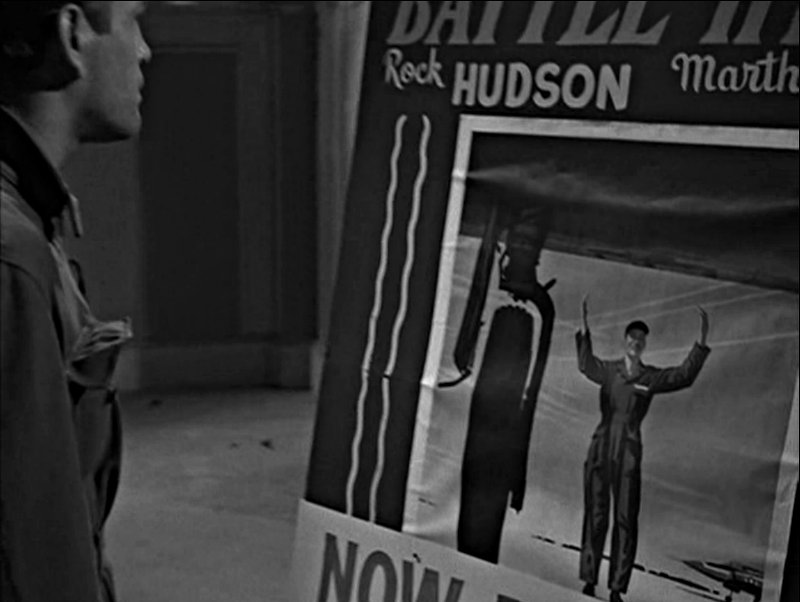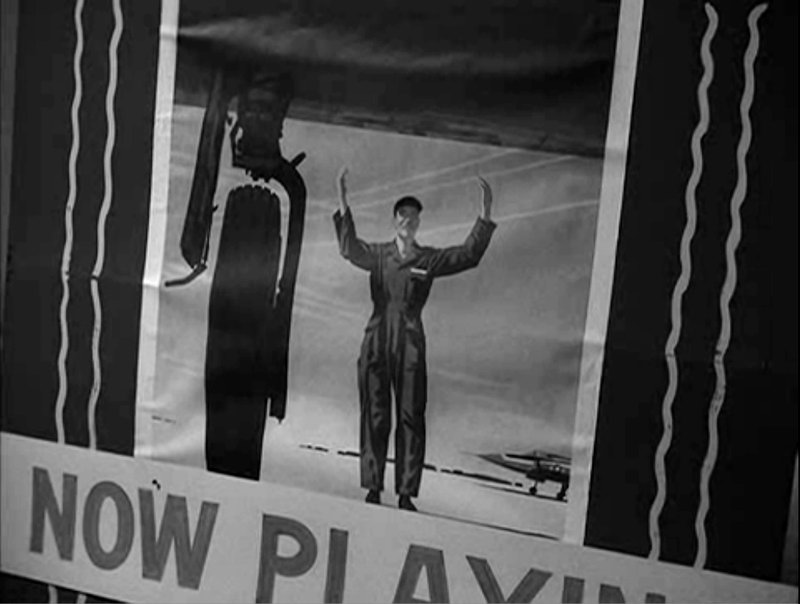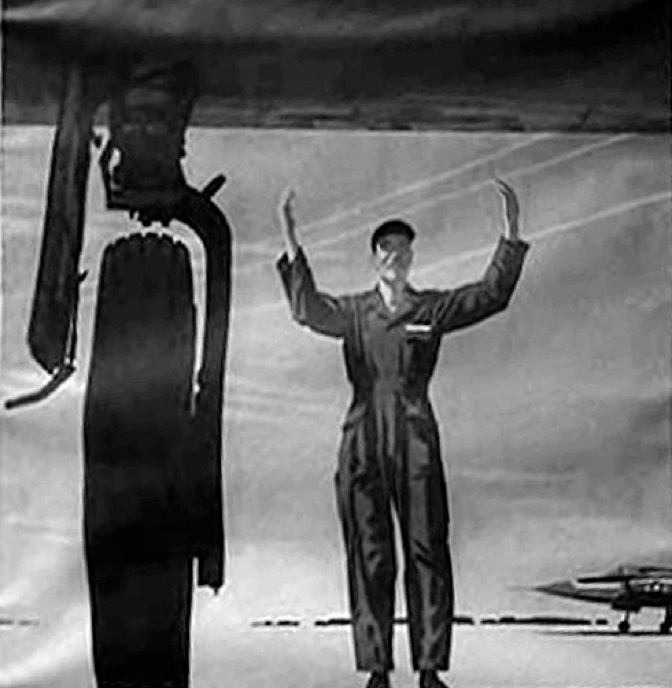 I don't think it's a real poster, but it's a real movie (Battle Hymn, with Rock Hudson), and a real 1959 episode of the Twilight Zone.  Just goes to show, contrails have been in American popular culture for quite a long time, at least fifty years.
If anyone recognizes the original image, please let me know where it's from.
And while we are on the subject of posters, check this out: