I snapped this a few minutes ago, looking west from Santa Monica: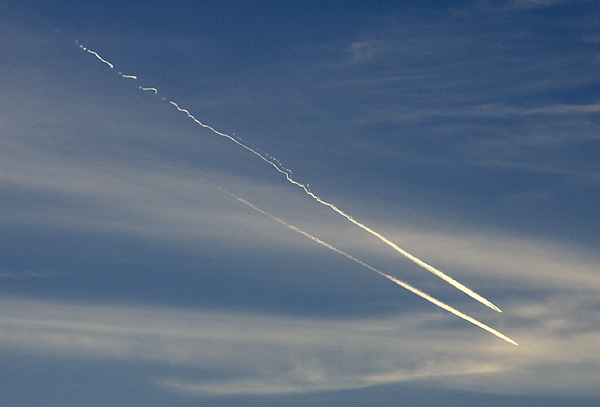 At first glance it looks like two jets flying in parallel, but I think that actually the upper jet is somewhat higher than the lower jet. It's hard to see, but it also looks like the upper jet has four engines, while the lower seems to have two: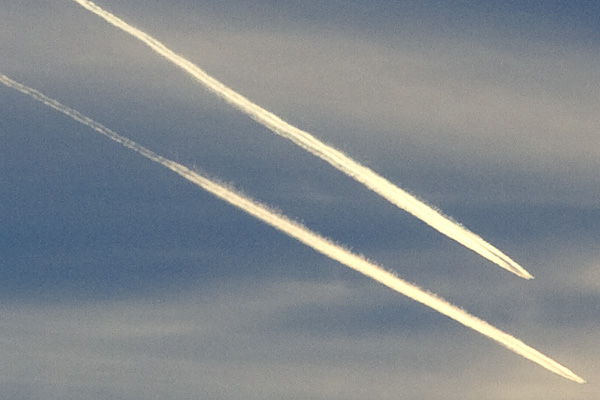 This might explain the longer persistence of the upper jet. It also might account for the curious way the upper jet trail goes from four mingled streams into two separate streams that then twist away and break up. The sequence seems very similar to this one from Clouds of the World, published in 1972 (photos probably taken in the late 1960s):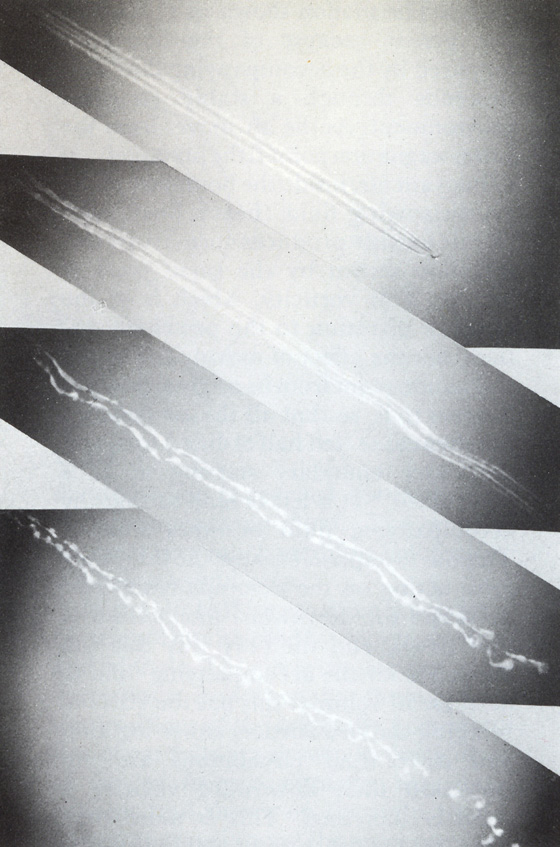 See here again how it start out as four trails, they merge and separate into two trails, and then break up into two swirly trails due to wake eddies.
In my photo it looks like the outer trails simply fade out sooner than the inner trails. This suggests that the inner engines are on a higher power setting than the outer engines (and hence produce more water vapor).