Here's a newly discovered photo of contrail in WWII, this was taken by William Anderson, and uploaded by a grandchild of his, here. ( Creative Commons, Some rights reserved)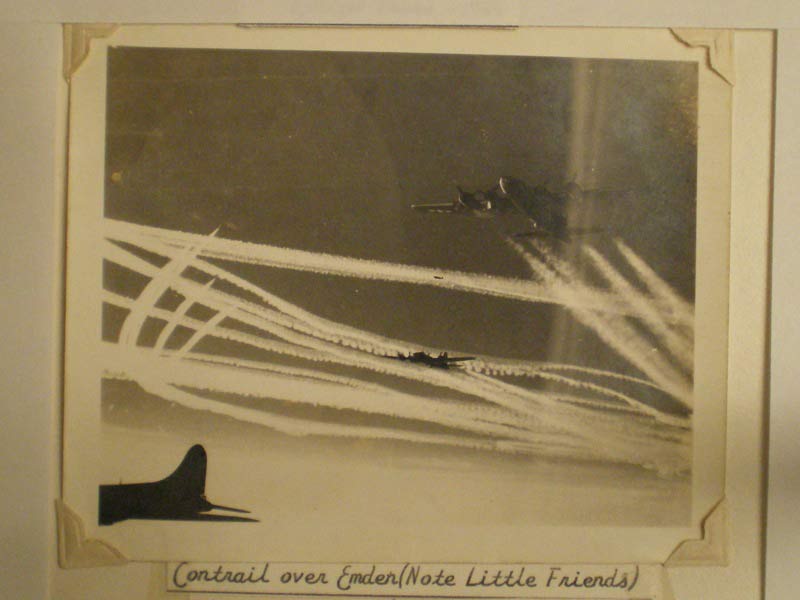 Update: The photo album has been updated with a much better scan: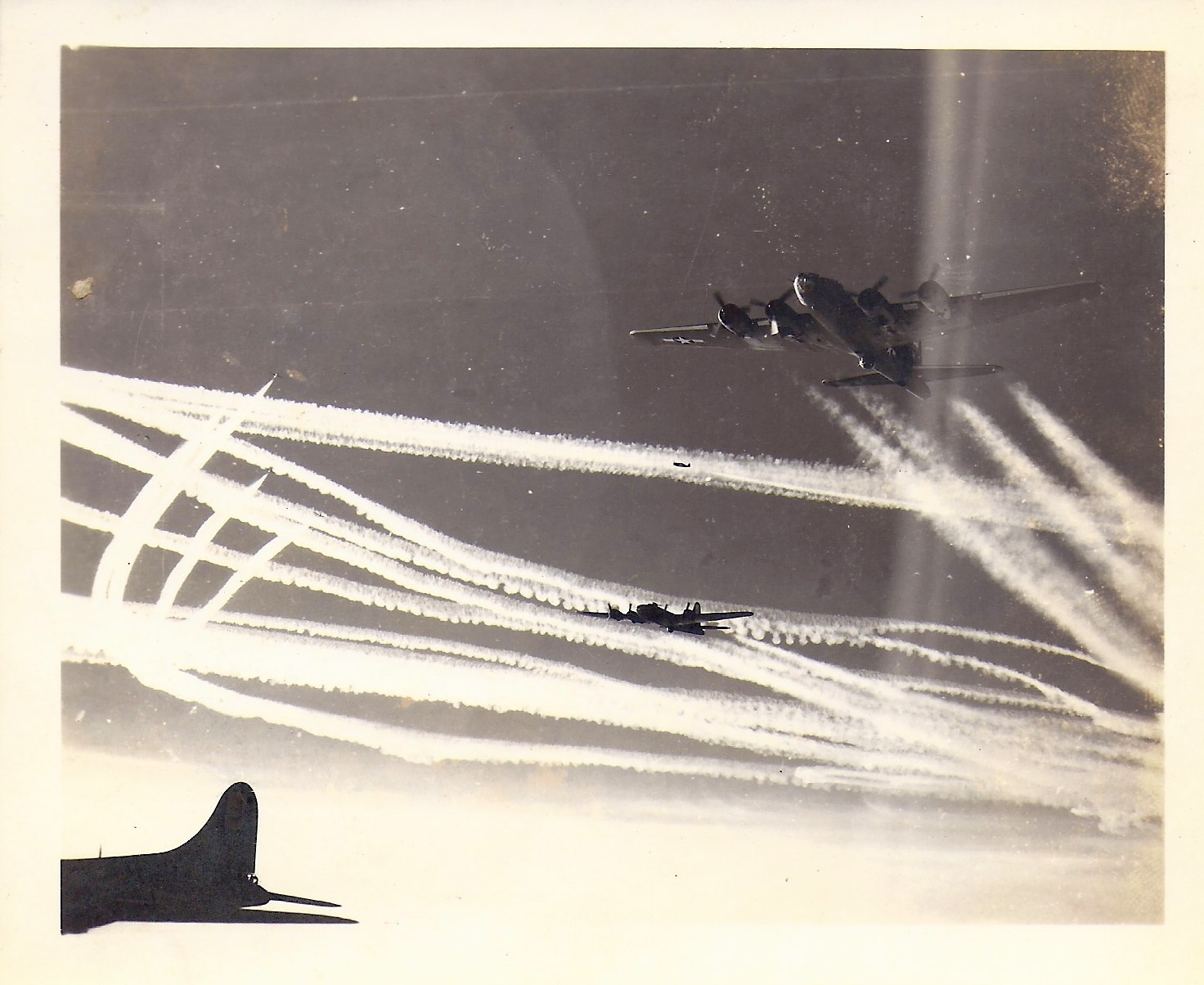 You can see it's taken from a photo album. I cropped, sharpened, and contrasted it a bit to bring out the details of the contrails. The text "Note Little Friends" probably refers to the fighter escorts making curved contrail in the background.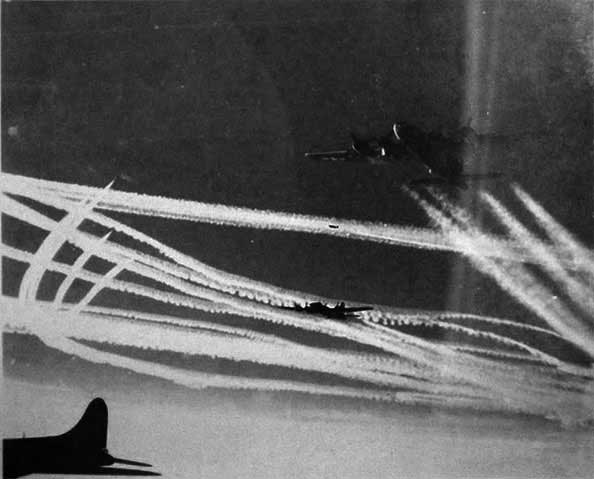 It looks similar to this more famous photo: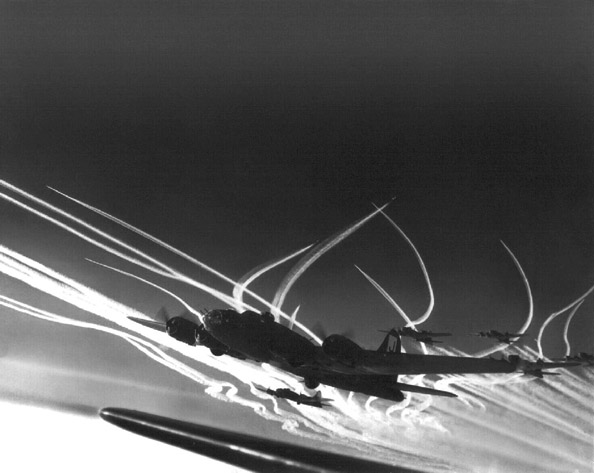 That's know as "Top Cover for the J Group", and is detailed here. This photo was also taken over Emden, on September 27th, 1943, by Stanley M. Smith. Given the weather, and the planes involved, it might well have been taken on the same mission, within a few minutes of the first photo.
[UPDATE] Jerry Cole writes to me to inform me that he was the actual author of the photo. See his comment here. And his account of the photo in the Ventura County Reporter:
"I know I took the picture," Cole said. "It was my first mission, and I thought they were German fighters, but they are P-47s getting ready to go back to England. They had a few extra gallons, and they were feeling frisky, so they shot up and then went back to England."

This particular photo was almost delegated to obscurity because it had what Cole believed to be a fatal flaw in the picture. Cole said he walked past the clerk's office where the photos were being sorted. The clerk was holding the photo of the contrails in his hands and gazing at it. However, it had a large streak of light across it, and Cole thought the photo was ruined. But the clerk did not agree that the photo was worthless.

"What I didn't know was that he sent it to the wire services," Clerk said. "The first place it actually showed up was in Time magazine in 1943. [The streak] was airbrushed out. That's how it got published."