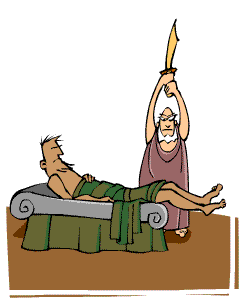 "Procrustean Science" is a wonderful phrase I came across on the internet in a paper on "Indigenous siderophiles in the lunar highlands". It's a rare phrase, deriving from the legend of Procrustes, who was an inn-keeper that liked his guests to fit their beds exactly. If the guests were too short, he would stretch them on a rack, and if they were too long, he would chop off their feet.
In Procrustean science, the bed represents the theory, and the guests represent the facts and observations constituting the evidence. If the facts do not fit, then they are simply altered to make them fit the theory.
That's the problem with chemtrail theory, they start with the theory, and then pick and choose facts, and narrowly interpret information in a way that fits the theory. They problem is that you can do that for ANY theory. Just constantly refine your interpretation so it is always correct.
Real science does not work like that. It starts with the facts, and then considers all possible explanations, and narrows in on the theory that fits the facts, rather than picking and adjusting the facts that fit the theory.